John Curnyn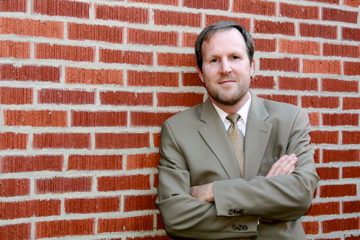 ---
For nearly fifteen years, John Curnyn has provided aggressive, smart, and innovative representation to individuals accused of a crime. He has a proven track record of success, defending some of the toughest criminal cases even when other lawyers refused to take up the fight.
John's practice is strongly client-centered. At every stage in the proceedings, John ensures that his clients are provided with all the information they need to make smart, informed decisions about their own cases. John welcomes input by his clients and ensures that each client is treated with dignity and respect. Aware that the criminal justice system is a frightening and complicated place to navigate, John guides his clients through the system with deep personal attention and compassion, always keeping a client's best interests and stated desires in mind. John will ensure that his client's rights are vigorously protected at every step of the way and always handles cases personally.
John specializes in criminal defense work, including all misdemeanors, felonies and traffic cases. He has successfully litigated cases throughout Illinois, filing nearly 1000 appearances in Cook, Lake, DuPage, Kane, McHenry, Kankakee, LaSalle, Will and Bureau counties. John also has extensive experience in Appeals and Post Conviction Petitions. He has filed numerous briefs raising novel and important legal issues and he has argued before the Illinois Appellate Court on numerous occasions.
He is most proud of his work in the area of DNA exonerations. John is responsible for the clearing of the names and reputations of two men wrongfully convicted and incarcerated. Because of John's hard work and dedication, both men had their convictions vacated, erasing a small part of the injustice done to them. John continues to work closely with other attorneys at the Innocence Project of New York and the Center on Wrongful Convictions at Northwestern University School of Law to ensure that other wrongful and unjust convictions are not allowed to stand.
John is admitted to practice in the State of Illinois, the United States Court of Appeals for the 7th Circuit, the United States District Court for the Northern District of Illinois, the United States District Court for the Central District of Illinois, and United States District Court of the Southern District of Illinois.
John holds a J.D. from Chicago-Kent College of Law, as well as a M.S. in Clinical Psychology from Emporia State University and a B.A. in Psychology from Augustana College.
John has been involved with the Chicago Bar Association, the Lake County Bar Association, the National Association of Criminal Defense Lawyers, the Illinois State Bar Association and was formerly the Human Rights Counsel for Little City Foundation.
John has also been extensively cited and quoted in the local media, including the Chicago Tribune, the Chicago Sun Times, the Daily Herald, the News Sun and the Northwest Herald.